100 Club Final Draw,
You must be paid up to be eligible in the draw & to participate on the night.
Free Beer (keg beer only), Wine & Soft drink between 6.30pm - 10.30pm.
Nibbles provided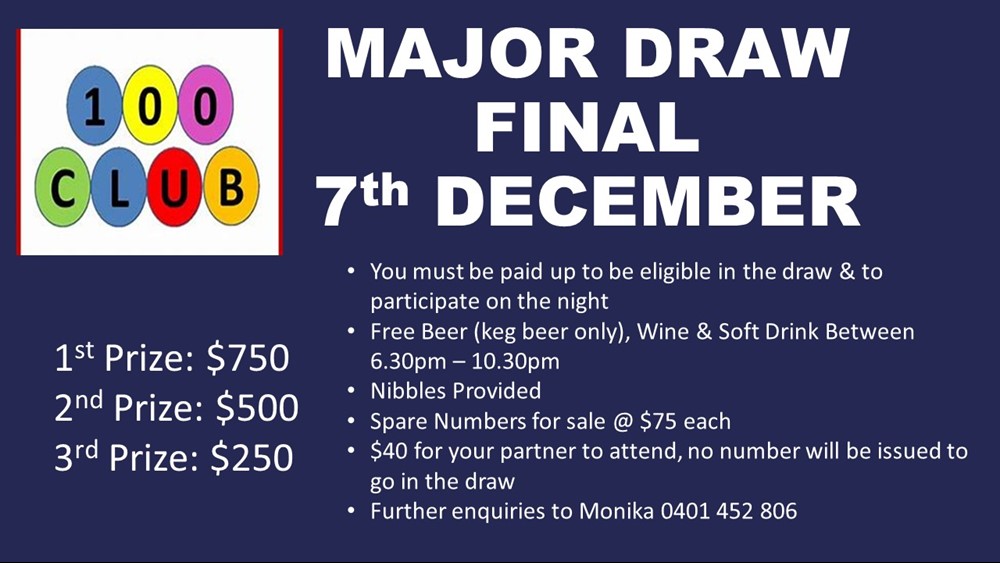 Spare Numbers for sale @ $75 each
$40 for your partner to attend, no number will issued to go in the draw.
Further enquiries to Monika 0401 452 806