WINE FUNDRAISER
Noarlunga soccer club are excited to be running a wine fundraiser to raise $$ for the club.
Attached is an order form with a great selection of wines at well below bottle shop prices! For every bottle sold, the soccer club gets $2.50.
Please feel free to involve family, friends, neighbours or work colleagues. You can add their purchases to your order form or if required there are more order forms available.
The highest 2 fundraisers will receive a carton beer / wine for their effort!!
Everything you need to know regarding wines, prices and payment options is on the forms attached.
Please return forms on or before Monday the 8th of June as stated on order form. If you have any further questions or require more order forms please contact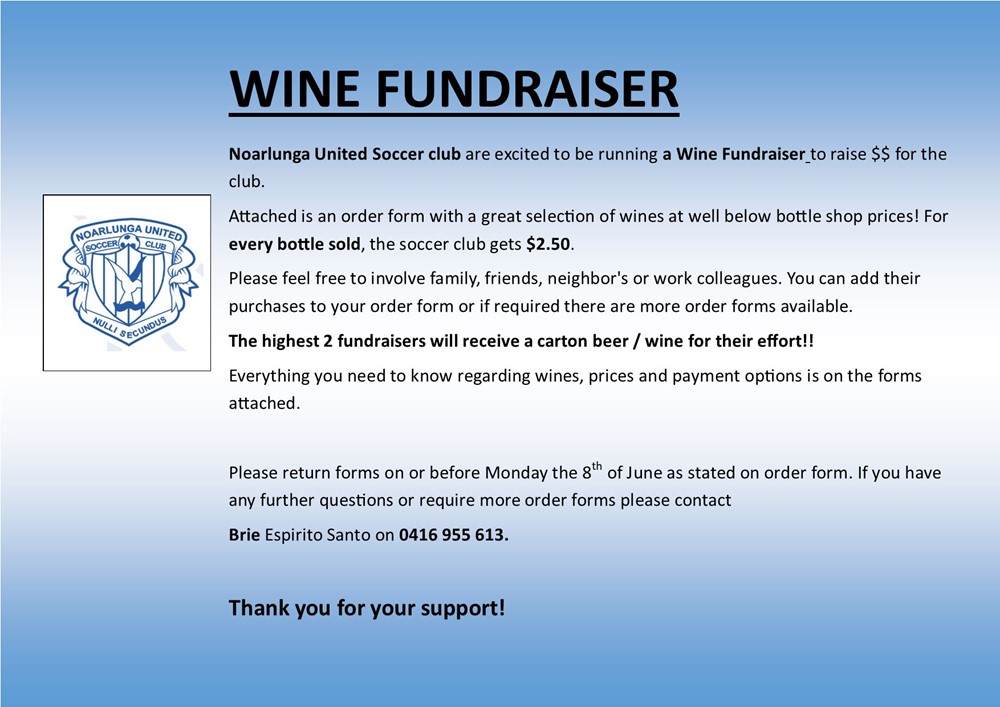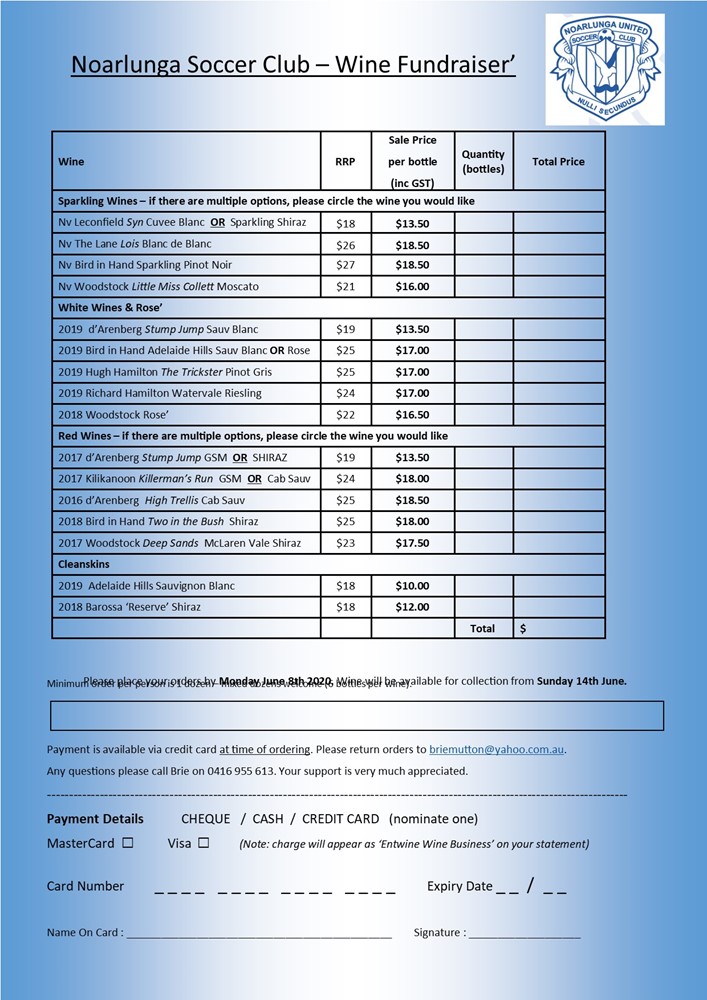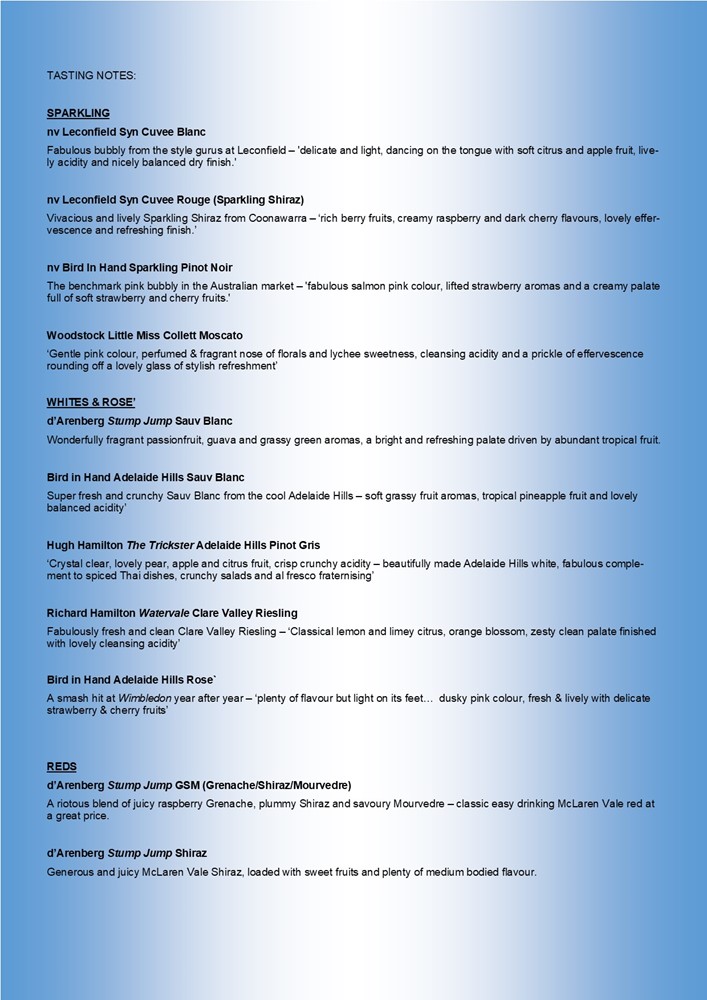 Brie Espirito Santo on 0416 955 613.
Thank you for your support!